What are the payment method available?
We support the following payment options at Kanpeki Malaysia:
Credit / Debit Card (Official Launch)
Online Banking (Soft Launch)
Bank Transfer


Consumers shopping on Kanpeki are assured that their transactions online are safe and secure from fraudulent incidents. All purchases from Kanpeki are made through ipay88, a payment system accredited by Bank Negara Malaysia (BNM).
Please whatsapp us if you are having any difficulties during payment process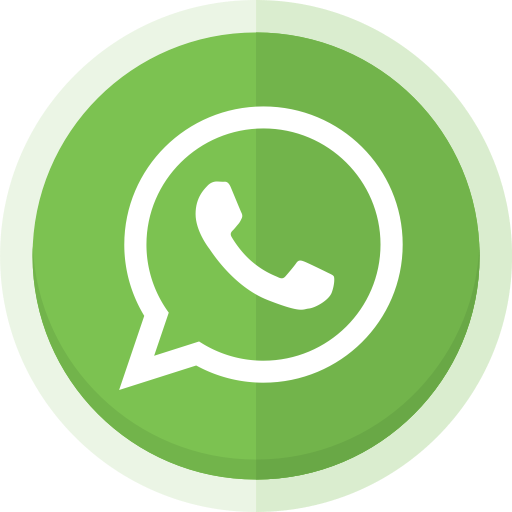 How can I know if my payment was successful or fail?
Notification will be sent via email within 24 hours upon completion of order confirmation. In the event if after the aforementioned period there is no confirmation, kindly contact us at kanpeki.cs@gmail.com to clarify on purchase status.
Please be aware of your Bank reconciliation schedule as this might have impact on your payment, payment cannot be performed during bank reconciliation time. Kindly find your bank reconciliation hours on the list below**.
| | |
| --- | --- |
| Bank Name | Reconciliation Schedule |
| Maybank2U | 12.00am - 12.30am |
| CIMBClicks | 11.45pm - 12.15am |
| RHB | 12.00am - 12.30am |
| Hong Leong Bank | 11.30pm - 1.00am |
| Public Bank | 12.00am - 1.00am |
| Bank Islam | 12.00am - 1.00am |
**Only applicable for iPay88
Which credit cards are accepted for payment? (PAYPAL)
Kanpeki accepts all Visa and MasterCards, both Credit and Debit, and is 3D Secure (Verified by Visa, and MasterCard Secure) enabled. All your credit card information are protected by means of industry- leading encryption standards.
Please note that additional charges may be incurred if you are using a non-Malaysian issued card due to Foreign Exchange.
Why was I charged with wrong amount in my order?
Your order might incur a shipping surcharge or bulky fee. For more information on extra fee terms, please contact kanpeki.cs@gmail.com
If your order was indeed charged with wrong amount, please contact us at kanpeki.cs@gmail.com. We will assist you immediately.
Do you keep my credit card details?
Your security is important to us and we take it very seriously. Every credit card transaction occurs within a secure environment. We do not retain your credit card information after your order is completed; it is submitted directly to our banks.
If you are using a credit card which is not under your name, please contact us at kanpeki.cs@gmail.com.
Where can I request an official receipt?
To request an official receipt, please send your request to kanpeki.cs@gmail.com. We will assist you right away.
Official receipts can be issued upon request and only when orders are completely delivered. All official receipts will be sent via email.
SHIPPING CHARGES
WHAT ARE THE SHIPPING RATES AND SURCHARGES?
Shipping rates are calculated based on weight, dimensions, origin, and destination. It's also based on your selected shipping option. We do offer FREE SHIPPING for some purchase above certain threshold and this amount is due to revise without further notice.
Note: Your shipping fee (if any) will be clearly indicated at the time of checkout that available in the Order Summary box.
How do I check my shipping fee when placing an order?
Please note that shipping fee is only confirmed at checkout page. The system calculate the shipping fee based on weight, dimension, and location of delivery. However, shipping fees will be waived when you have achieved FREE DELIVERY requirements
Note: FREE DELIVERY FOR PURCHASE ABOVE RM70 IS EXTENDED UNTIL 31ST DECEMBER 2016
Where can I get more product information?
On the product page, you can read all the product information (e.g. product size, product description, nutritional fact, shelf life, etc.) at product page itself.
How do I know the stock Kanpeki have?
Choose the product you want and go to its product page.
Enter the number of quantity required, if stock is unavailable, it will be shown in a message box. Please amend the quantity to proceed with the order.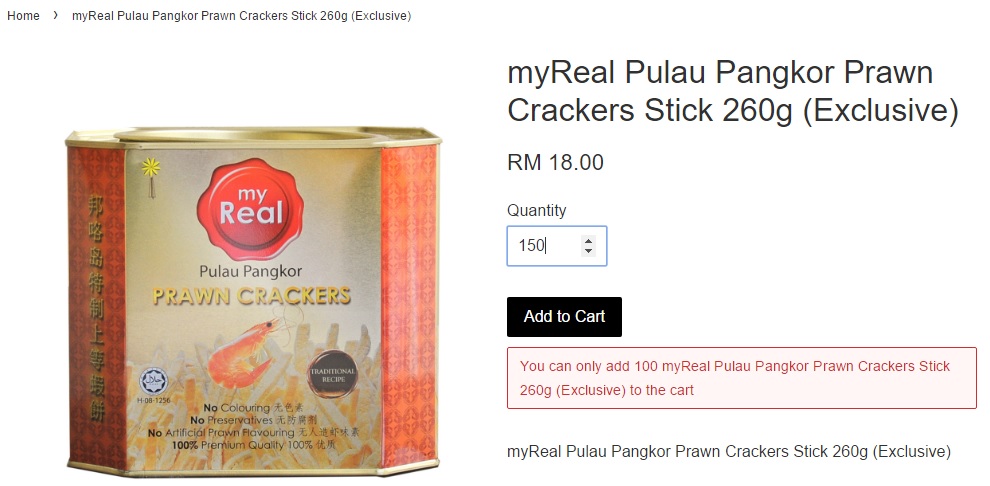 What if the product I've received appears to be different from the description?
We select images that we hope most accurately reflect the colour and shape of products along side the product specification, but, depending on your screen resolution, or the manufacture that supplies the product, there may be small variations in colour, such as a slightly lighter shade between the actual product and how it appears when viewed on the website.